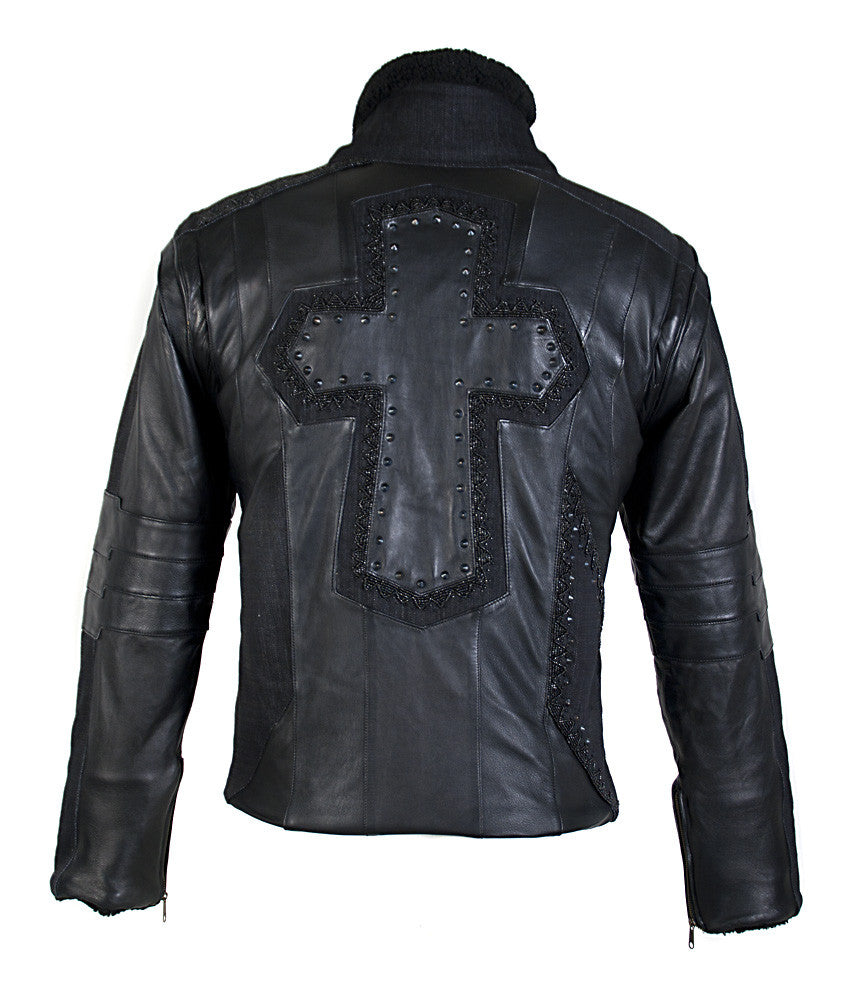 Urban Night Motocross Jacket/Vest
This Soft Goat Leather, Denim and Faux Fur Collar Jacket w/ Sacred Star Geometric Gold Silk Screen, Satin Lining & Zip-Off Sleeves. This piece is also accented with a Zip-Up Pockets & a Custom Logo Brass Key Zip-Pull.

The real beauty of this jacket/vest is the hand beaded cross in the back with tarnished black brass pyramid studs. Sport this as a vest on your bike and show off those guns! BANG!
PLEASE NOTE: All items hand made to order in Bali. Construction and shipping can take up to 40 days, including delivery.