Urban Knight Sleeved Scarf w/ Brass Chain (Unisex)
$111.00
Unisex Hooded Sleeve Scarf w/ Brass Chain.  This Item is for Men or Women in sized XS to XL.
All items hand made to order in Bali. Construction and shipping can take up to 40 days, including delivery, if item is not in stock.
View product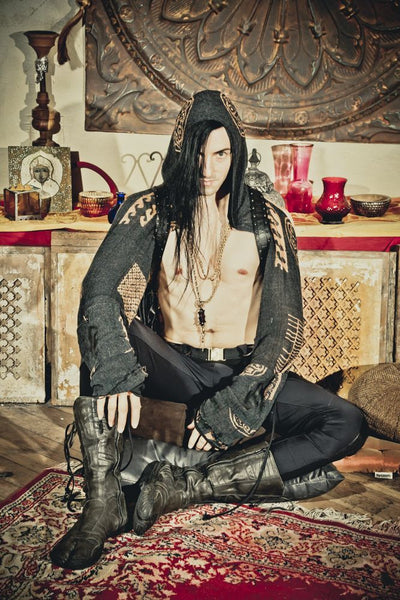 Legend:
A.D. 2013 Boutique welcomes you to the Magic of Time....
Our vision is to provide active, stylish and sustainable clothing for the New World.
We are committed to the use of natural materials and organic hand crafted intentional details.
All of our designs use fair trade, and eco-sustainable practices whenever possible. Each item in our store is designed and created with vision and passion.
Call elijah for a styling appointment (310) 570-7414