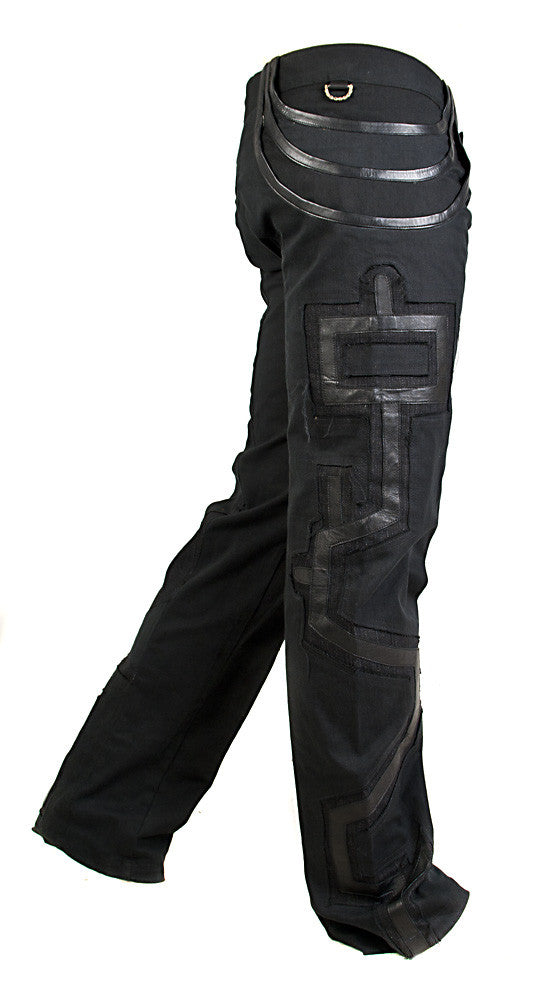 Urban Mayan Pants (Canvas)
These pants made of Stretch Cotton Canvas have an Adjustable Waist, Goat Leather Trim, and Mayan Applique Design. They also include a Custom Brass Pyramid Button & 3 Functional Side Pockets.
PLEASE NOTE: All items hand made to order in Bali. Construction and shipping can take up to 40 days, including delivery, if not in stock.