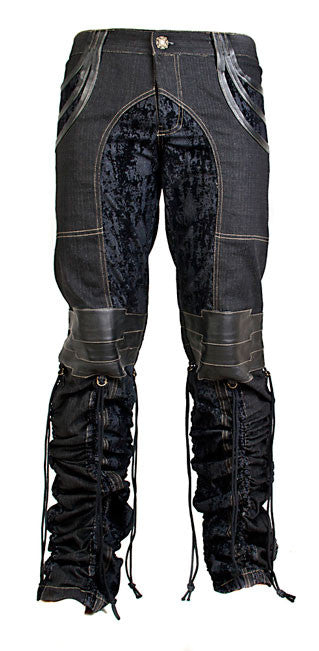 Rocker Pants (Men's)
This Piece is made of Stretch Denim and Leather, and comes with Durable Leather Knee's, and 3 Side Pockets. It also has Skull Ring Side Clips, and a Pyramid Waist Button. Non leather option also available.
 PLEASE NOTE: All items hand made to order in Bali. Construction and shipping can take up to 40 days, including delivery, if item is not in stock.