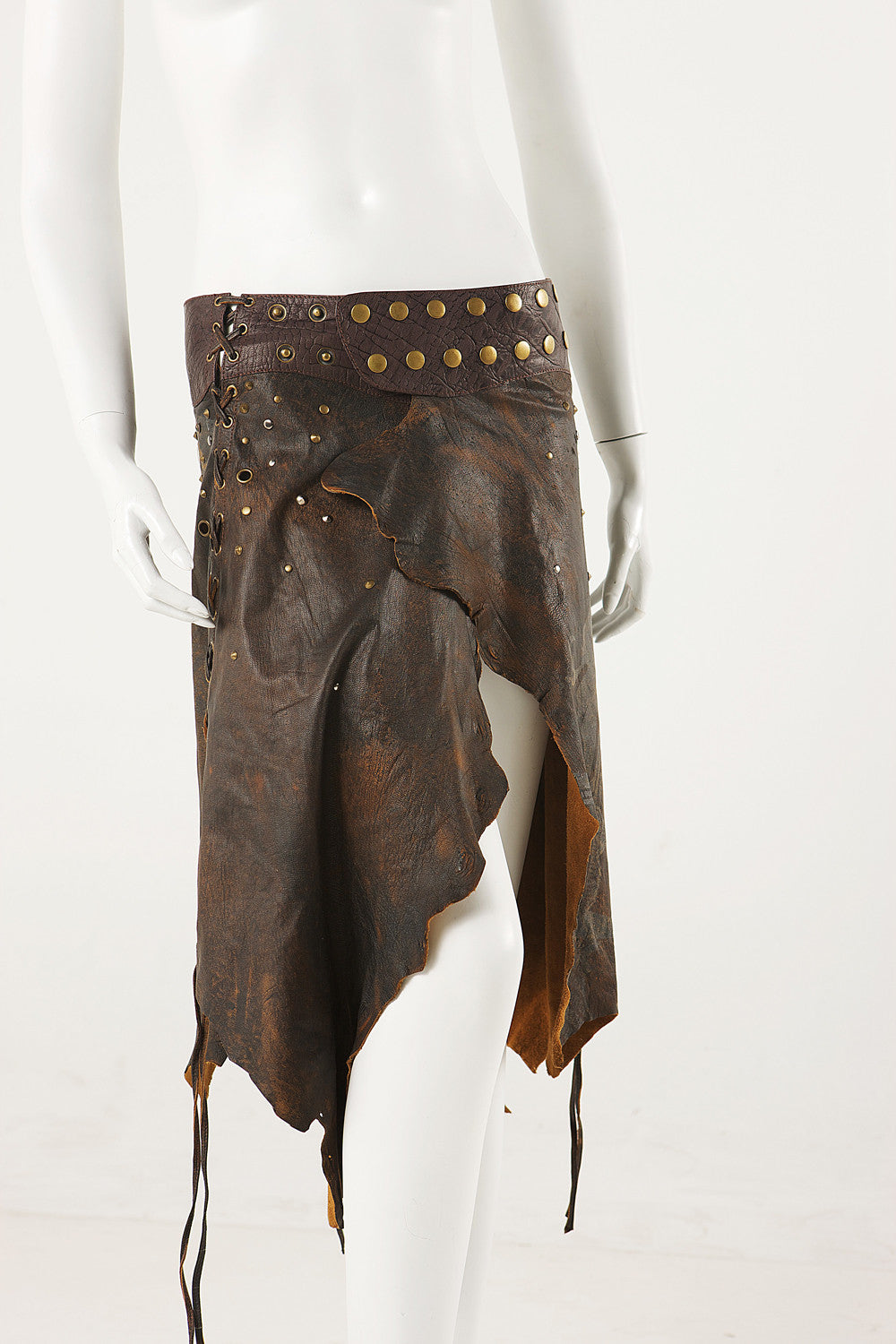 Tribal Leather Wrap Kilt - Long Unisex One Size Fits All
This piece made of Leather, comes with a Faux Croc Waist band, and a Hand Crafted D-ring, along with multiple assorted finishes.
Comes in short version and long version...
PLEASE NOTE: All items hand made to order in Bali. Construction and shipping can take up to 40 days, including delivery, unless in stock.