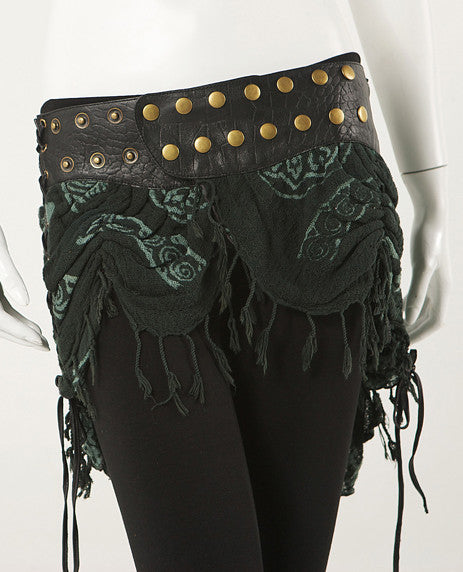 Urban Gypsy Rouged Skirt
This piece is made of Hand Woven Cotton, and comes with Crocodile Vinyl Appliqué. It's adjustable in 10 sizes so your sure to find the perfect fit.
 PLEASE NOTE: All items hand made to order in Bali. Construction and shipping can take up to 40 days, including delivery, unless item is in stock.