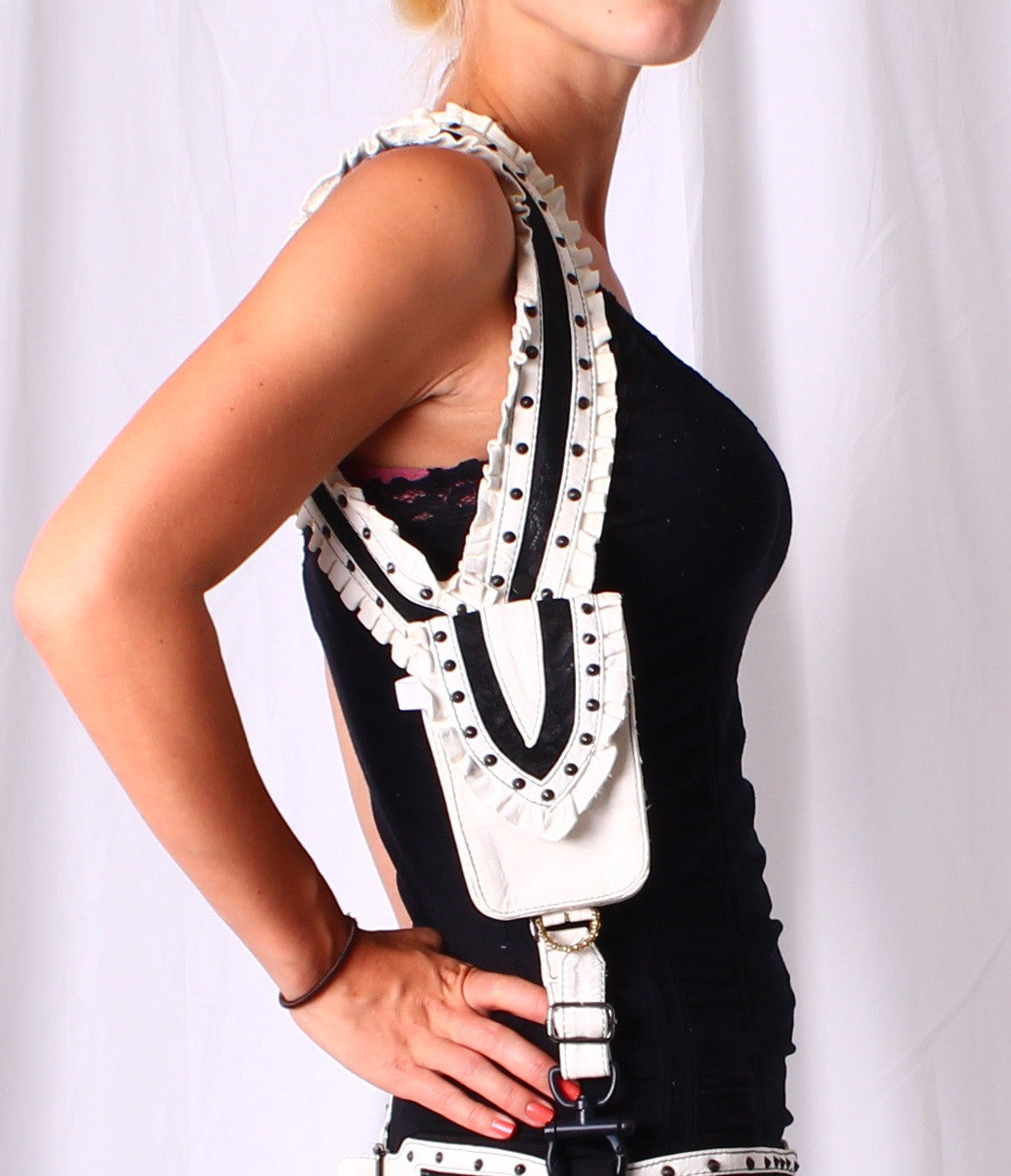 Outlaw Holsters Fringe - Womens
This piece is made of Goat Leather and Lace, and comes with Tarnished Studs, Custom Skull Brass Hardware, and Suspender Closures.
 PLEASE NOTE: All items hand made to order in Bali. Construction and shipping can take up to 40 days, including delivery, unless in stock.